Thunkable, a no-code mobile app development platform, announced on May 13 that it raised $30 million in a Series C funding round. This brings Thunkable's total funding to $50 million, a testament to the platform's growing popularity among mobile app developers.
The platform's user base has consistently grown since its launch in 2015 when two experienced MIT engineers founded it.
This article will discuss what this funding means for the platform and how it is used to create no-code mobile apps.
Thunkable, No Code Mobile App Development Platform Raises $30 Million
Thunkable is a no-code mobile app development platform that enables people without coding skills to create and publish their mobile applications. Founded in 2016, the company has just closed a Series A funding round of $30 million, which will support the rapid growth of new customers, hire more developers, and build the company's platform.
The Thunkable platform uniquely enables users to drag and drop components like buttons, textboxes and even phone sensors into their apps, while using an intuitive interface to add code snippets. This makes developing an app faster, easier and more accessible. In addition to this front-end design capability, Thunkable allows users to access various back-end features such as scaling, analytics and push notifications. On top of this, Thunkable lets users monetise their apps by integrating ads and allowing user input for in-app purchases.
Founded by five former Google engineers in 2016 – including current CEO Jeffery Li – the Thunkable platform has already been used by over two million global creators who have built over four million applications. The recent funding round demonstrates strong confidence from investors that Thunkable can continue its success story post-pandemic, helping developers worldwide rapidly prototype products they can launch quickly into market while maintaining sophisticated functionality once they reach scale.
Description of Thunkable's no-code mobile app development platform
Thunkable is a no-code mobile app development platform, paving the way for anyone to create and deploy powerful, customised apps with powerful drag-and-drop tools. It allows users to easily construct beautiful apps without having to write code, which gives people of all skill levels and backgrounds the ability to bring their ideas into reality. Thunkable empowers people to build the apps they want with easy drag and drop tools, designer and calculator blocks, libraries of components , firebase cloud services for real time data sync and visual programming capabilities.
Thunkable's platform is used by millions of developers worldwide who have created over 20 million apps across Android and iOS. Thunkable recently announced a $30 million Series B funding round from investors including August Capital, Andreessen Horowitz's Cultural Leadership Fund, Founders Fund, CRV and Bob Olcoe from Nyca Partners . This round brings Thunkable's total funding to date to $48 million.
With this new funding injection Thunkable plans to continue adding new platforms such as Linux , game engines such as Unity , WebXR deployments using Sixgill and further expand its no-code product suite accessible on desktop clients. Additionally , these funds will help expand its team through a global hiring push over the next year.
Funding Round
Thunkable, a no code mobile app development platform, announced a $30 million funding round led by Greenspring Associates. The Round also included Accel, Y Combinator, and Boston Seed participation.
This is Thunkable's first institutional funding round, bringing the company's total raised to $32.3 million.
Details of the funding round
Thunkable, a no code mobile app development platform, has raised $30 million in a Series B funding round to accelerate growth. Basis Set Ventures led the round with participation from Bee Partners, Bond, and existing investors IA Ventures, SoftBank Ventures Asia, and Y Combinator.
The Thunkable team aims to simplify the development process for mobile app creators of all experience levels. As part of the new funding round, Basis Set partner Charlie Songhurst will be joining the Thunkable board of directors.
This investment will help support Thunkable's rapid customer growth and develop its portfolio of products around creating and publishing apps without coding. Additionally, the company plans to further expand its range of features; building an open marketplace for components and an enterprise-level solution for leading companies worldwide. With this fundraising round complete and in response to increasing customer demand, Thunkable plans major product updates throughout 2021.
Since launching in 2016 with its drag-and-drop mobile app builder platform, the business has seen rapid expansion across four continents – from 10 million projects created in early 2020 to 22 million projects being created today!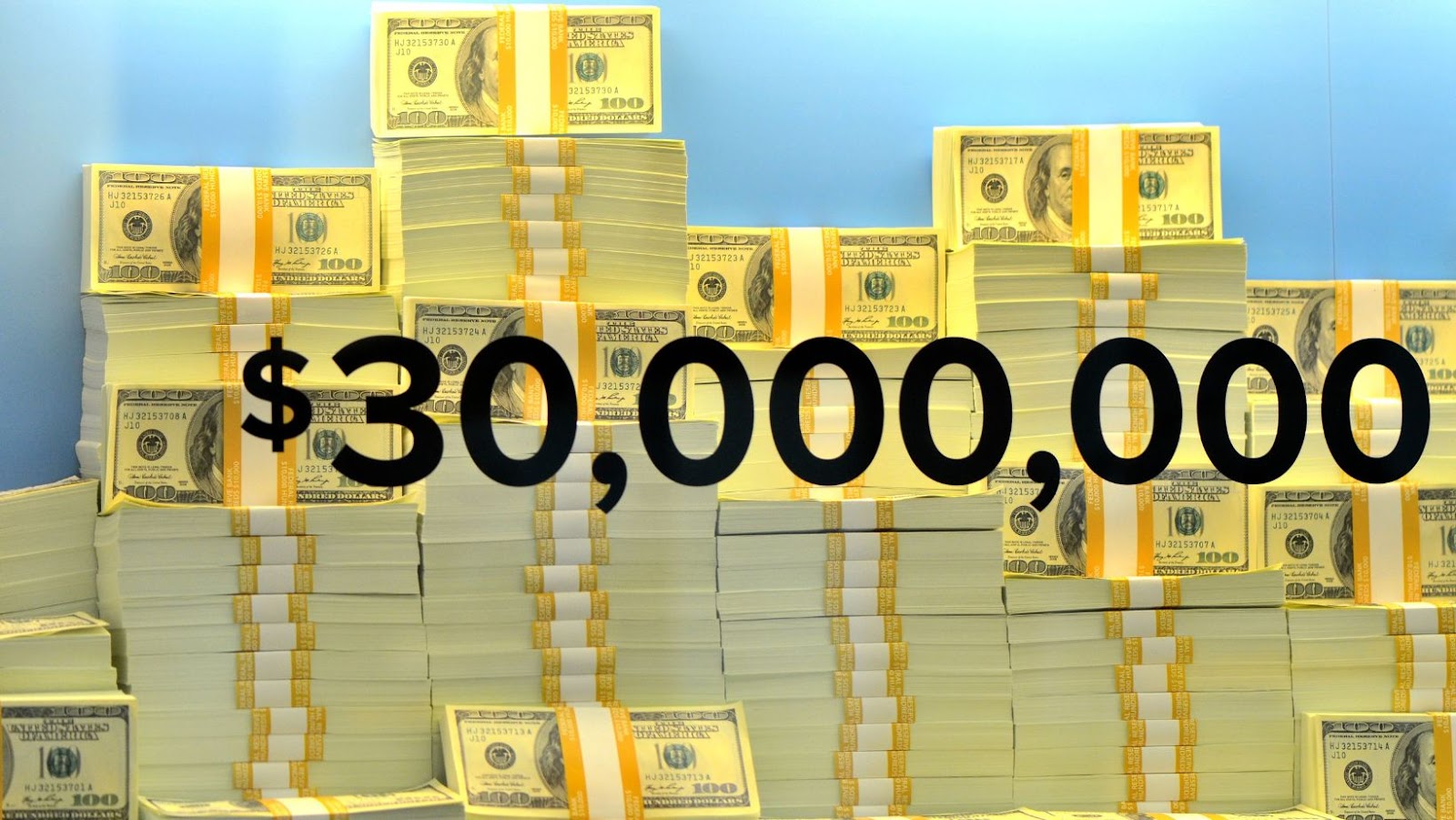 This is particularly impressive given that four out of five users come from non-English speaking countries such as India and China.
Investors involved in the round
Thunkable, the no code mobile app development platform, recently announced the closing of a $30 million Series B funding round. The round was led by Andreessen Horowitz and Village Global, with participation from returning investor General Catalyst, new investors Firstminute Capital, M12 (Microsoft's venture fund), SineWave Ventures and Global Founders Capital along with a consortium of angels including engineer-investors from top Silicon Valley technology companies such as Google, Apple and Microsoft.
The funding will focus on deepening relationships with enterprise customers, expanding the partner network, and building out integrations with third-party tools and services. It will also contribute to significantly scaling the product offering. Thunkable plans to expand internationally this year too!
Impact of the funding on Thunkable
The $30 million funding round that Thunkable raised underscores its growing popularity as a no code mobile app development platform and signals the maturity of the no code segment of the software market. In addition, the new investment provides Thunkable with the financial means to enhance their product, expand its user base, and solidify their position as an industry leader in no code app development solutions.
The funding will allow Thunkable to accelerate their product roadmap and build new features into their platform, making it easier for developers to rapidly create high-performance apps with little or no coding changes. This could open doors for more developers to enter the app development space and develop valuable applications for large enterprises, SMBs and consumers. With many talented developers utilising Thunkable's platform, business owners should expect higher quality app products from various markets and industries.
Thunkable's latest round of funding also strengthens their presence in current geographic markets (e.g., North America) where most of their customers are located. However, additional investments can be expected for Thunkable to expand into different countries around the world given its strong international user base outside of North America; hence creating even more opportunities for developers across various regions to access this type of technology with little or no technical knowledge required on their part.
Ultimately, with this surge in investments now available they have huge potential to continue innovating new technologies within mobile app developments as well as other technological aspects related to debugging and automated testing resulting in seamless integrations on both iOS & Android devices globally – creating a whole level playing field for all users regardless of technical background or experience – It's a future we look forward too enthusiastically!
Growth of Thunkable
Thunkable, a No Code mobile app development platform, has announced its successful $30 million funding round.
This round of funding will help the company continue to scale its No Code platform, allowing anyone to build custom mobile apps without coding knowledge.
This round of funding showcases the growth potential of the Thunkable platform, and its ability to develop mobile apps with no code.
This article will discuss this recent round of funding as well as the growth of Thunkable in the no code mobile app development space.
Thunkable's growth since its launch
Thunkable is one of the leading no code mobile app development platforms, providing resources and tools to help anyone – from complete beginners to experienced professionals – to build powerful, cross-platform mobile apps without coding. Since its launch in 2017, Thunkable has seen remarkable growth and worldwide adoption with more than 1.3 million users across 193 countries using the platform.
In May 2021, Thunkable announced that it had secured $30 million in Series B funding led by Access Industries. This surge of capital corresponds with the launch of several new product offerings that allow app creators to increase the accessibility, scalability and efficiency of their app building process. In addition to improving existing features like drag and drop design tools and access to 3rd party APIs, Thunks also benefit from an extensive library of free templates that can be customised according to their needs and tutorials designed for each step.
The Series B funding round has allowed Thunkable to build out its team further than ever before while significantly refining its platform capabilities with a focus on enterprise customers – allowing designers and developers alike to easily adjust or code applications according to their clients' specific needs.
Together, these advancements make Thunkable an eclectic environment for creating beautiful digital products without strict IT requirements or coding necessities; this is especially relevant for SMEs looking for cost-effective solutions for digital content production. Furthermore, with affordable pricing plans tailored for various technical levels and creativity, something is available for everyone within Thunkable's suite of applications – making it one of the most reliable no code platforms on the market today!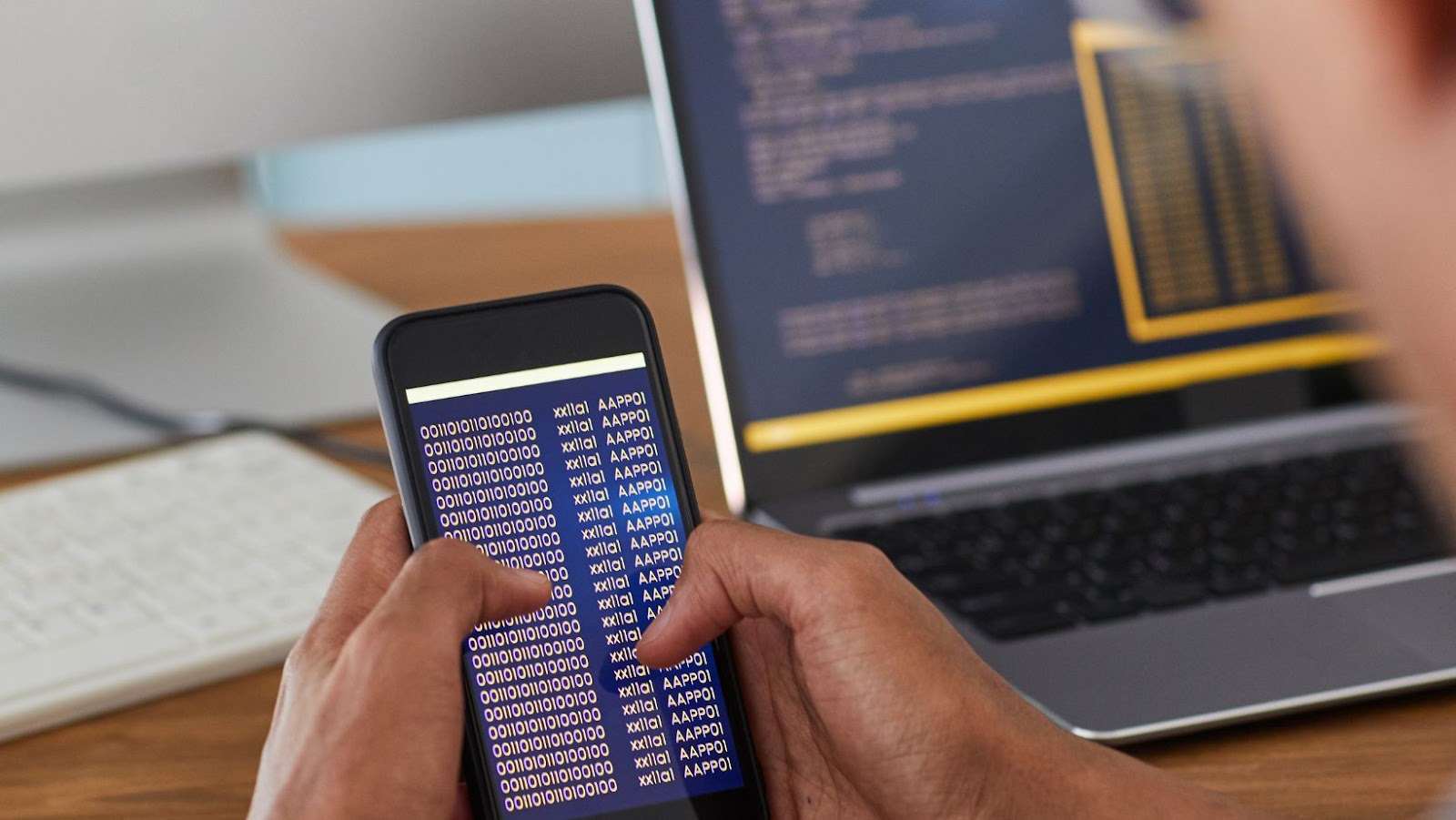 Expansion of Thunkable's customer base
Thunkable is a no code mobile app development platform that enables users to create fully functional apps without coding knowledge or programming experience. According to recent reports, the company has secured $30 million in funding, with Sequoia Capital and several other well-known venture capital firms leading the round.
This influx of capital will fuel Thunkable's expansion efforts to increase its customer base and improve its No Code Marketplace platform. With this new funding round, the company expects to solidify its position as the leader in low-code mobile app development platforms and continue helping professionals make their ideas into tangible mobile apps without any major hurdles.
The market for this type of convenient app development platform is expected to grow significantly over the coming years as more businesses seek cost-efficient ways of making their ideas readily available on mobile devices. This increased demand would certainly open up opportunities for Thunkable to further widen its customer base and introduce even more products for those relying on daily app usage.
Future Plans
Thunkable, a no code mobile app development platform, recently raised over $30 million in a Series C funding round. Norwest Venture Partners and Base10 Partners led the round.
With this funding, the company plans to continue building the world's most advanced, powerful, secure no-code development platform and expand its global reach. Let us take a look at their plans for the future.
Upcoming features and upgrades
With over 3 million makers creating 4 million mobile apps from 194 countries, Thunkable is the world's leading no-code platform. With its recent funding of $30 million, Thunkable is set to unlock even more opportunities for creators everywhere. In addition, the company plans to continue creating new features and upgrades that will further empower these creators.
Within the next 12 months, Thunkable plans to expand its open-source marketplace and app builder platform with various new updates designed to make no-code platforms more accessible for all. This includes updates such as drag-and-drop support for mobile app elements, added tools for accelerated development cycles and workflows, a cloud database backed by Firebase and more advanced hosting options.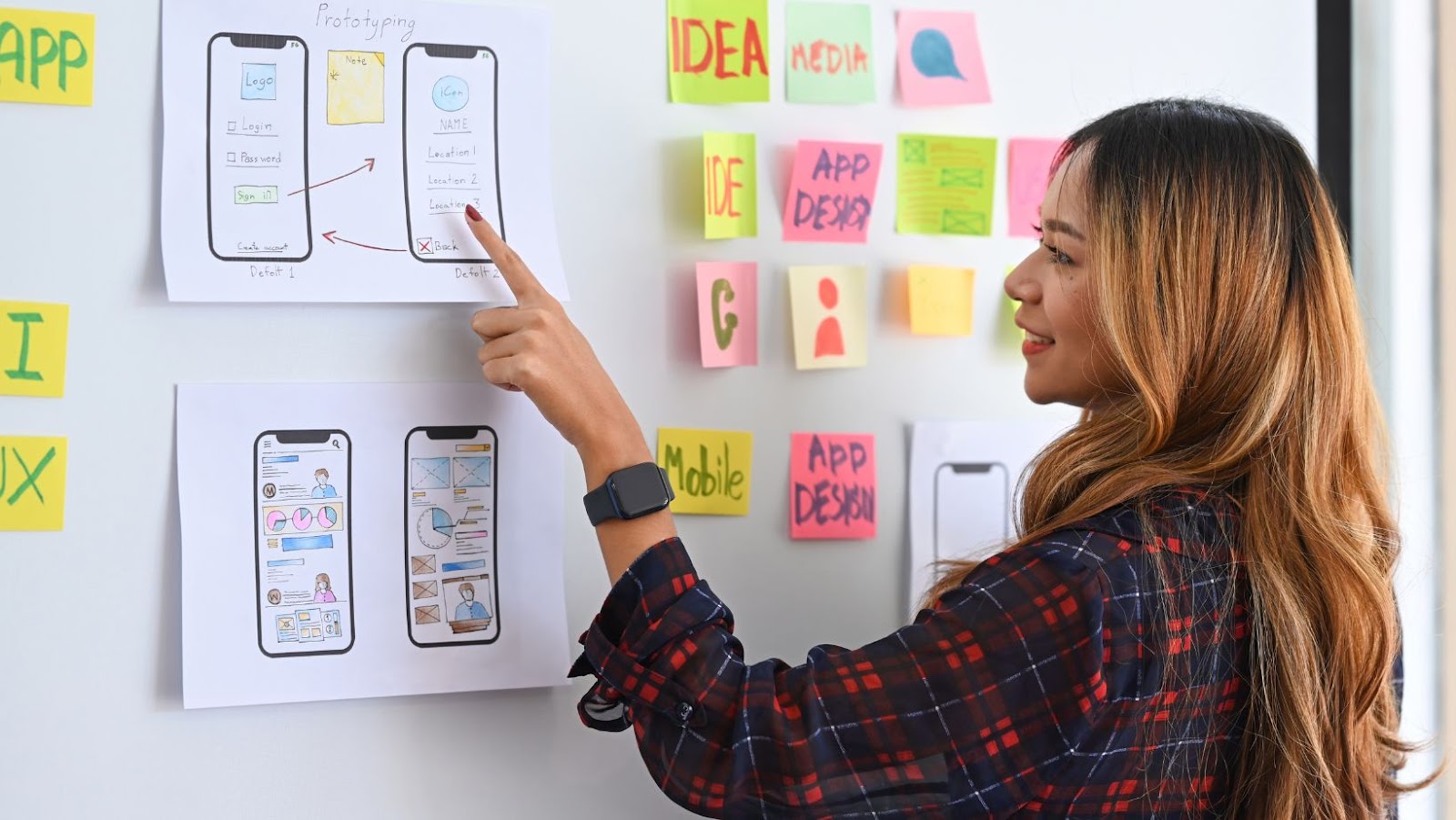 These features and continuous stability improvements will help ensure high performance across all platforms.
Thunkable also plans to expand its support network with a growing library of tutorials, reference documents and hackathons tailored to no-code development. The company also wants to explore potential educational initiatives including partnerships with universities and local schools to bring real world coding experiences into classrooms worldwide. Their ultimate goal is that any creator regardless of skill level should be able to leverage the power of code in pursuit of their dreams without having any prior experience or knowledge before hand.
Plans for expansion
Thunkable, a no-code mobile app development platform, recently announced the close of a $30M Series B financing. The financing brings the company's total funding to more than $42 million. The new funding will expand Thunkable's capabilities and support customer and partner adoption. These funds will also be used to build out their teams in sales, research, engineering and design as they plan for accelerated global growth.
With this latest round of funding, Thunkable plans to develop its no-code mobile app development platform further by implement more expansive automation tools; adding improvements to performance and enhancing existing features; include integrations with third party systems; as well as developing new products that can be used across industries to speed up app development cycles and reduce delivery timeframes.
Launching their no-code mobile app development platform marks an important milestone for Thunkable as it looks towards becoming the leading player in the space emphasising accessible application development for businesses worldwide regardless of size or budget. With this additional financial support, expanded team capabilities and additional product enhancements on the horizon, Thunkable is well equipped for accelerated global growth in 2021.