Thunkable is a no-code mobile app development platform enabling users to build apps without coding knowledge. It has experienced significant growth since its launch in 2016 with over 3 million users and 6 million apps created. Recently, Thunkable raised $30M in Series A funding to fuel their growth.
This article will explore the advantages of using Thunkable's no-code mobile app development platform.
Thunkable raises $30M after its no-code mobile app development platform hits 3M users and 6M apps
Founded in San Francisco in 2016, Thunkable creates no-code mobile app development software that enables anyone to quickly and easily create custom mobile apps. Their drag and drop programming environment simplifies the process of creating mobile apps without writing a single line of code. With over 6 million apps created on the platform, and 3 million users across 180 countries, Thunkable is a major player in app development.
Today, Thunkable announced it has raised $30M in Series B financing from Temasek and Siemens Next47. This fundraise brings the total capital raised by Thunkable to $40M across two rounds of venture funding, which includes investments from Bloomberg Beta and Y Combinator's Continuity Fund. The investment will be used to expand its model-based programming tools, which it believes will make app development even easier for inexperienced or inexperienced users.
The no-code industry is still growing rapidly — there are now multiple players in this sector including AppSheet (acquired by Google) and Zerolgo as competitors that have also succeeded due to their innovative technology solutions. According to a recent report by Crunchbase, "No-code tools become an ever more sought after asset… promising cost savings, time efficiency gains and increased accessibility of sophisticated development". As mobile app growth continues unchecked globally, look for more investors to pour money into no-code platforms like Thunkable that rely on the latest technologies for creative solutions.
How Thunkable's no-code mobile app development platform works
Thunkable is a visual programming platform used to create mobile apps. It enables non-tech users to make mobile apps without knowing how to code. Thunkable provides an easy-to-use drag and drop interface that anyone can use, from a beginner to a professional developer.
With Thunkable, users can access over 250 blocks for design, animation, text input, databases, media and analytics capabilities. Users can build end-to-end workflows on their device and in the cloud. This means that users can connect their application with various backends and web services while ensuring secure data flow through the app's architecture.
Once your creation is complete, you can share it directly with a link or QR code and invite others to join in building and testing the app. Your app can then be released into the Google Play Store or published into other third-party content stores such as Amazon App Store or GetJar Marketplace.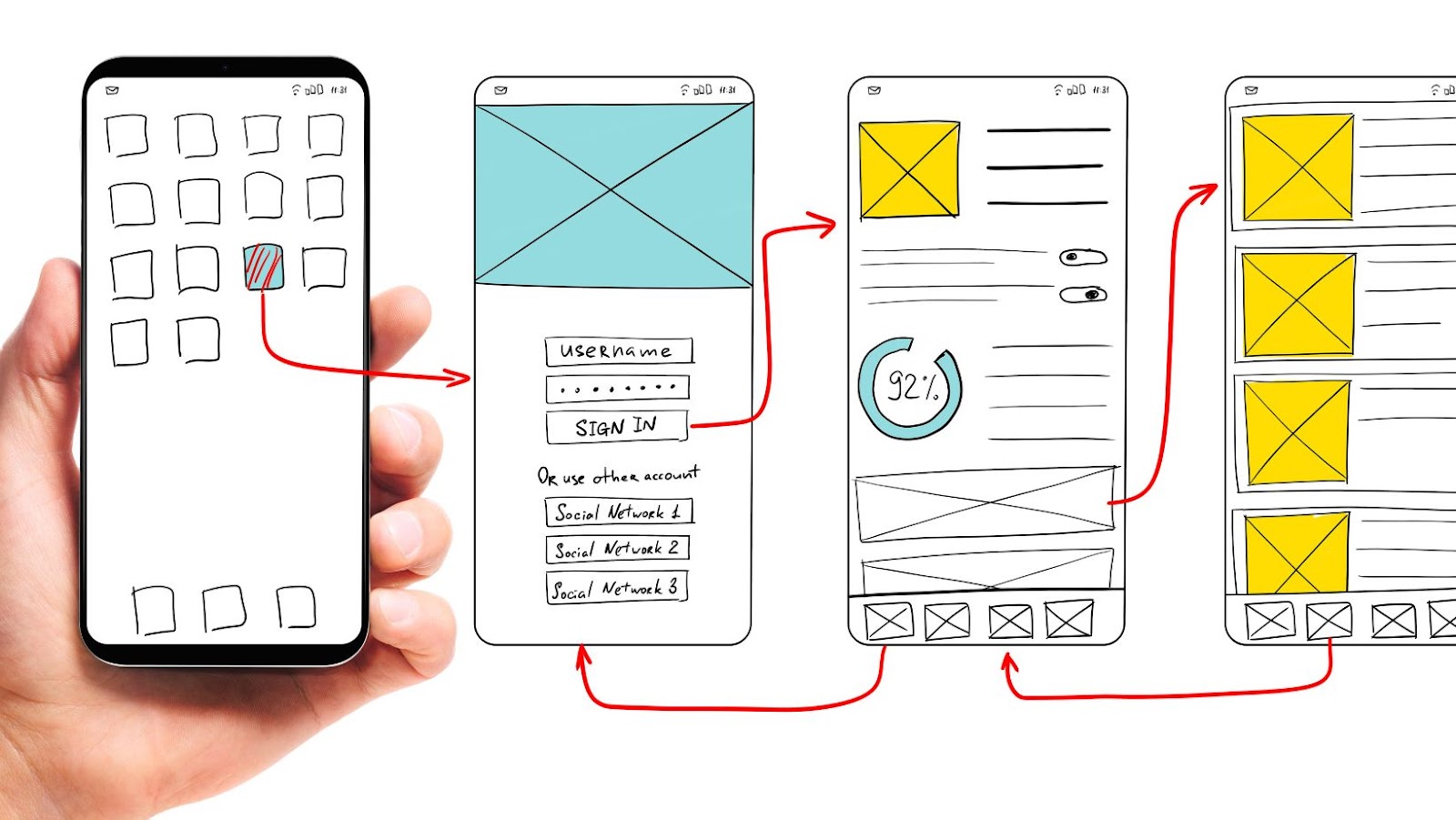 Thunkable was recently awarded $30M in funding after its successful launch of 3M users, which have developed 6M applications using their no-code platform. The success of Thunkable demonstrates how easy it is for anyone who wants to become an app builder without any coding knowledge!
Benefits of Thunkable
Thunkable is a no-code mobile app development platform that enables users to quickly and easily build mobile apps.
Thunkable has recently raised $30M after its no-code mobile app development platform reached 3M users and 6M apps. This is a testament to the platform's success, which allows developers of varying skill levels to create their mobile applications.
Let us take a look at the benefits that Thunkable has to offer.
Cost savings
Thunkable's no-code mobile app development platform is proving to be a great cost-saving solution for businesses. With its user-friendly drag-and-drop interface, anyone can quickly learn how to create beautiful and efficient apps that cover the functionality most businesses need. As a result, it removes the need for lengthy development cycles and costly investments in engineering, recruitment, and training while providing the same high-quality result.
The affordability of Thunkable's platform also enables businesses to create custom applications tailored to their individual needs with greater speed and flexibility than ever before. This gives organisations a competitive edge in today's market as they can quickly prototype, launch, and refine applications while learning from user feedback.
Cost saving benefits don't stop at development either – Thunkable also supports businesses with an extensive suite of hosting capabilities provided by their partner GoDaddy. Not only does this reduce the cost of renting servers or maintaining an agile set up for app hosting, it also helps enable business continuity with advanced backup solutions that guarantee data reliability over time. Allowing businesses to maintain stable operations even during unexpected changes or disruptions.
Time savings
Thunkable's no-code mobile app development platform creates a powerful and seamless experience for users that allows them to create mobile apps in a fraction of the time it would take with traditional programming languages. This can be especially beneficial for those who are not coding experts and who don't have access to a dedicated Development staff. With Thunkable, users can quickly and easily create mobile apps, allowing them to focus on innovation and creativity rather than code.
Thunkable boosts productivity and helps reduce costs associated with traditional coding as developers don't need to hire additional coders or use more expensive coding tools such as Unity, React Native, or Xamarin. This makes it an ideal solution for organisations looking for cost savings without sacrificing quality. It also makes the process much faster since the interface is user friendly and helpful resources are readily available within the platform such as tutorials, tips & tricks, feedback from fellow developers and more. Not only does this save time but also guarantees faster results that allow users to become successful sooner with their products as they look to launch them into the real world market faster.
Increased productivity
Thunkable's no-code platform is helping developers increase productivity by allowing them to rapidly build feature-rich mobile apps with minimal coding experience. An intuitive drag and drop development environment helps speed up the traditional long and painful app development process, eliminating the need to learn a new programming language or hire additional staff. In just a few hours, developers can create powerful and fully functional mobile applications without ever having to write a single line of code.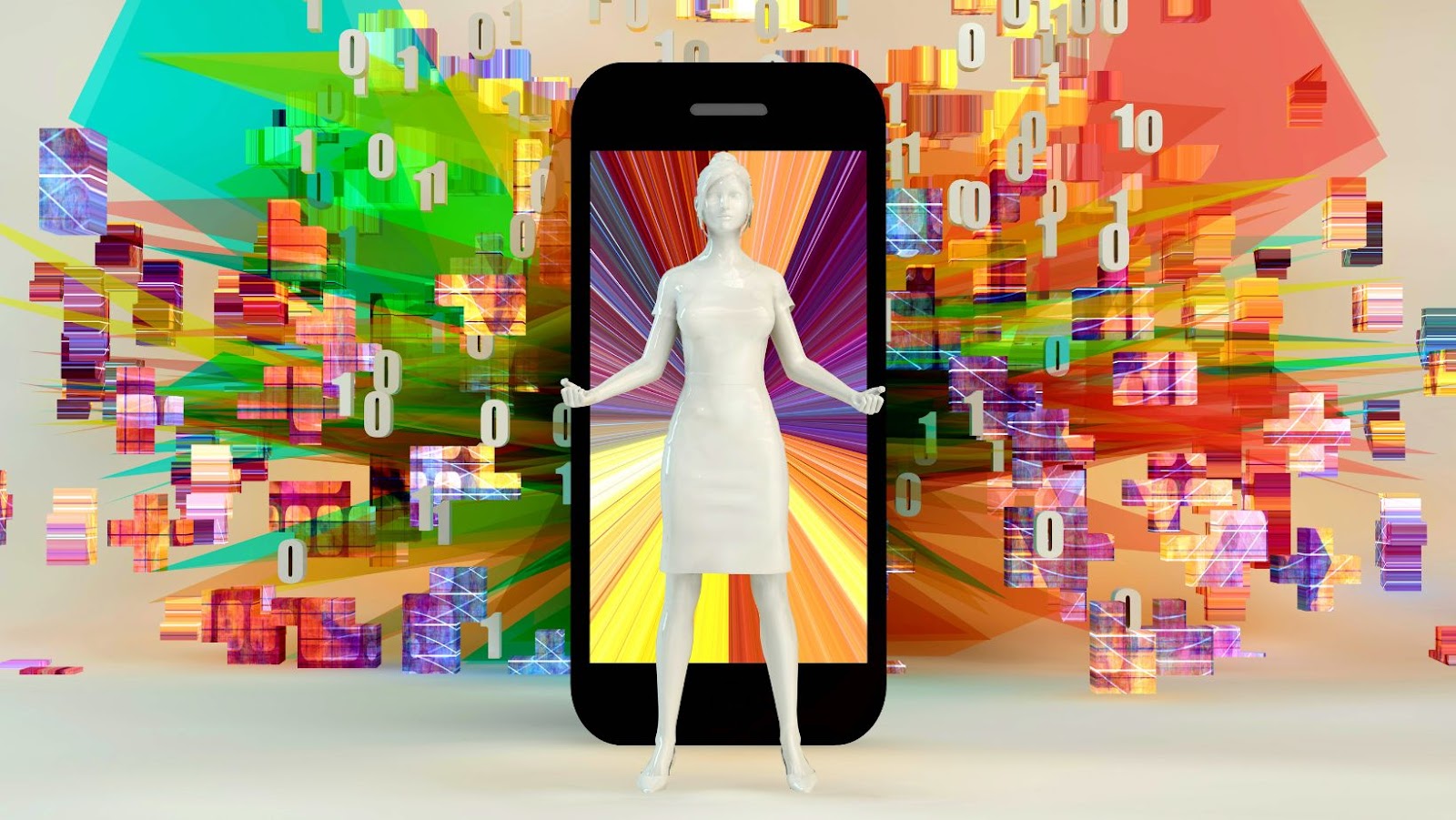 The platform also provides access to over 4,500 templates with ready-made elements like charts and graphs, data fields, dynamic loading images and more that can be easily customised for any application. In addition, with packages like Instant Publish that allow users to publish their completed apps in just minutes, Thunkable helps eliminate time spent waiting for validation. Developers can earn revenue from their creations as Premium plans allow for in-app purchases and subscription offerings.
Thunkable is helping developers create robust mobile applications in record time with minimal cost overhead by providing access to powerful features at an affordable price point. With 3 million users now creating 6 million applications on their platform the company recently received $30 million via Series B funding; showing that the swiftly increasing demand for this type of no-code mobile application development shows no signs of slowing down anytime soon.
Recent Growth
Thunkable, the no-code mobile app development platform, has seen tremendous growth over the past few years, and it has just closed a $30 million funding round. With 3 million users and over 6 million apps, it is one of the most popular platforms.
The success of Thunkable, and recent growth, can largely be attributed to its ease of use and powerful functionality.
In this article, we'll discuss the recent growth of Thunkable, and how it is transforming mobile app development.
Thunkable's $30M funding round
Thunkable, a fast-growing no-code mobile app development platform, recently announced that it has raised $30 million of venture capital funding. Prominent venture capital firm Andreessen Horowitz led the round. This has boosted the total amount of funding raised by Thunkable to $38 million.
The recent investment in Thunkable is an endorsement for the potential and growth of no-code app development platforms like Thunkable that make creating apps easier for anyone with little to no coding experience.
The global pandemic has increased customer demand for apps and mobile applications, resulting in greater opportunities for businesses to build custom apps with platforms like Thunkable without any engineering experience. This demand was reflected in a significant growth in Thunkables user base which rose from 1M in January 2021 to 3M users just 6 months later, resulting in over 6M apps being built.
This success and massive growth saw Thunkalbe ranked fourth amongst startups on Appfigures' list of fastest-growing companies, leading them to raise the additional capital needed to continue developing new features on their platform which will allow app creators more control and flexibility when creating high quality apps that customers can enjoy using.
Thunkables CEO and cofounder Arun Saigal stated: "We're thrilled at how rapidly the world of codeless development is growing…That said, we know there is still so much left do, especially when making sure no code companies or developers get left behind — this is why our focus isn't going anywhere anytime soon."
3M users and 6M apps
Thunkable, a no-code mobile app development platform, has recently celebrated a major milestone: reaching 3 million users and 6 million apps built by those users on their platform. This is the first time Thunkable has hit these benchmark figures since its founding in 2014.
The growth around Thunkable's flagship product, Visual Studio Code Extension for Mobile Development (VSCE-MD), has been particularly strong due to the increasing demand from developers who want an easy way to create powerful apps without manually coding each one from scratch. With VSCE-MD, users can easily drag and drop components onto the Visual Studio Code editor's interface and watch their app come to life.
In addition to VSCE-MD, Thunkable also offers a variety of unique features like App building tutorials and an ever growing library of pre-built app components. These services are designed to help both new developers who are just getting started with app development through tutorials and experienced developers who need some assistance on specific mobile development tasks.
This growth ultimately led to Thunkable's recent funding round, which raised $30M in venture capital from various investors including FundersClub and Techstars Ventures. These resources will be used primarily for further product development, international expansion into Europe, India, and China, and to grow their team of engineers worldwide.
Use Cases
Thunkable's no-code mobile app development platform has recently raised $30M after hitting 3M users and 6M apps. It's easy to see why it's become so popular for hobbyists and professionals. This platform makes mobile app development easier than ever before.
In this section, let's discuss some of the use cases for Thunkable's no-code mobile app development platform.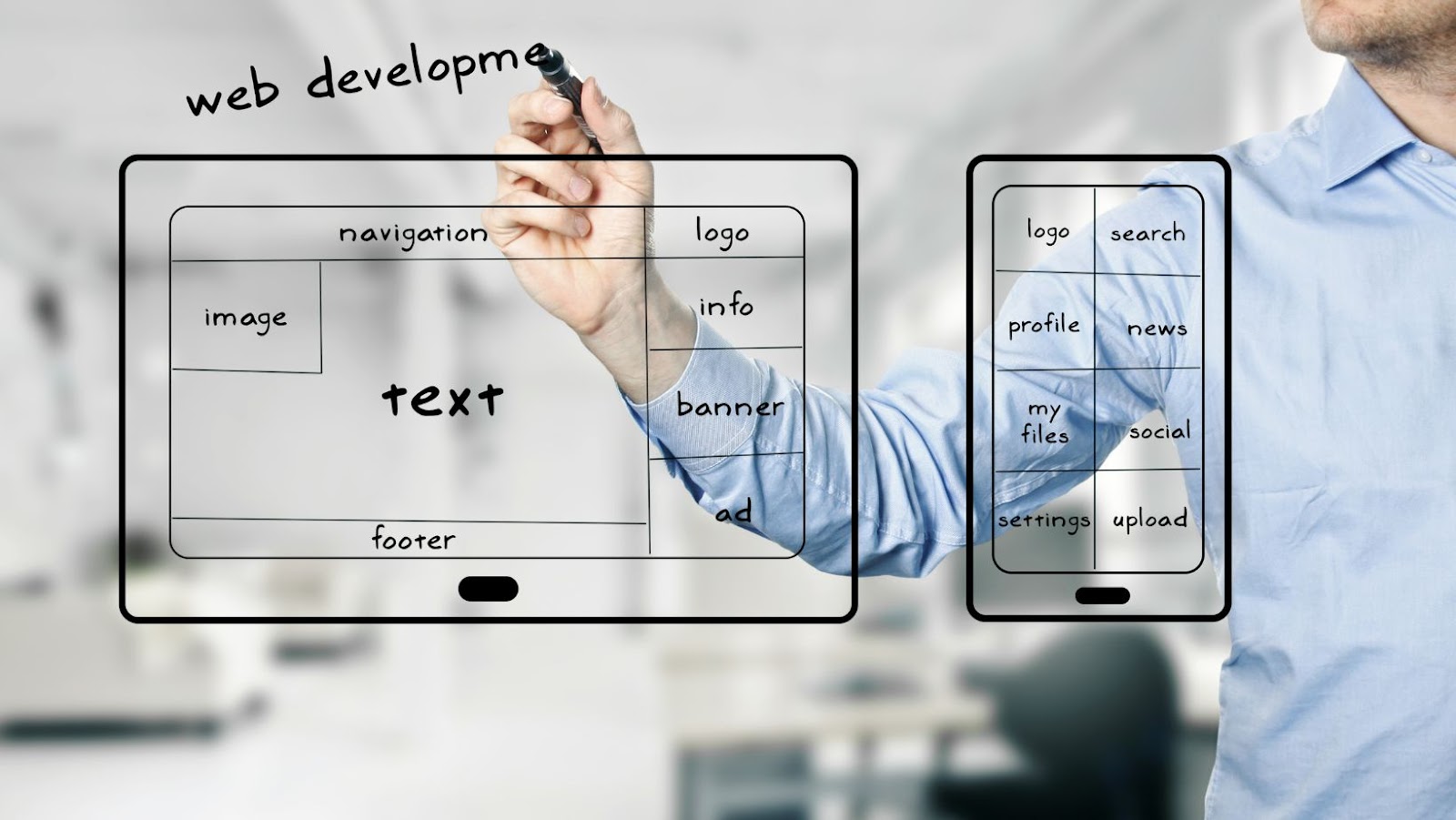 Educational institutions
The no-code mobile app platform from Thunkable can be valuable for educational institutions in creating content that can serve as a resource for students and faculty.
With Thunkable, educational institutions can easily create interactive learning materials, quizzes and tests, explore data visualisation or work on simulations or research projects.
Students also have access to individually customised apps to make learning fun and practical applications such as interactive lecture attendance systems and proof of concepts.
Educational apps created with Thunkable can be used in classroom and personalised learning environments.
Small businesses
Small businesses use no-code mobile app development platforms, like Thunkable, to create powerful, high-quality applications with minimal time and effort. These companies can benefit from a seamless mobile app experience as it allows them to extend their service or product offering to customers easily and cost-effectively. Since no coding is required to create an app on Thunkable's platform, the process becomes simpler and shorter, which allows small business owners to focus more on their core operations and less on developing their apps. Furthermore, the additional capabilities such as push notifications, analytics and other user engagement tools provided by Thunkable allow these businesses to monetize their apps more effectively.
Small business owners can further benefit from adopting Thunkable's platform with its intuitive drag & drop editor that lets users easily design complex user interfaces without any prior coding knowledge. Additionally, developers can easily build custom mobile solutions for all major iOS and Android devices with support for hundreds of different integrations such as Shopify, Stripe and Facebook Login right out of the box. Finally, after deploying an app on the App Store or Google Play Store with just a few clicks on a simple dashboard, developers can also access robust analytics that help track engagement metrics in real-time.
Non-profits
Thunkable's no-code mobile app development platform has been a game-changer in non-profits, allowing them to create highly engaging apps at minimal cost. With Thunkable's user-friendly interface and powerful design tools, organisations can quickly and easily create dynamic mobile apps with stunning visuals and essential features such as event registration forms and donation buttons.
By utilising this no-code technology, non-profits have seen increased engagement from supporters and an overall growth in fundraising efforts. In addition, Thunkable's powerful development platform promotes increased engagement from supporters, enabling organizations to spread their mission further than ever before.
Additionally, the versatile platform allows for easy integration with various systems to allow for streamlined user experiences across different touchpoints – from websites to mobile apps.